Fanny Smedile, Board President. Fanny is from Columbe, Ecuador; helping people has been her passion since her teen years. She studied Business Administration, and while working for a public hospital, she volunteered as a health promoter, making home visits to people who struggled to meet their basic needs. In 1988, she came to the United States and settled in New Jersey. As a parishioner of St. Mary Church in Pompton Lakes, she learned of the struggles of recently arrived families and wanted to respond with compassion to the trauma and difficulty they experienced.
Fanny collected and distributed food and furniture, and initiated ESL classes, health clinics, and celebrations of Hispanic culture. In 2000, Fanny and her family moved to Virginia; since then she has been active in justice efforts and outreach through the Catholic church. Fanny is a founding member of Creciendo Juntos and Sin Barreras, and serves as the senior member of the Sin Barreras staff. Her objective is to bring needed services to members of the Hispanic community and to reach out to those who are most vulnerable.
Clay Wilcher, Director of Finance. Clay is from Charlottesville, Virginia and is a graduate of Albemarle High School. After High school, he moved to Las Vegas, Nevada and studied grant writing at the University of Nevada. Clay has nearly three decades of experience in business management; he has worked in sales, the banking industry, and with a variety of business ventures. Clay has been involved in legislative advocacy and worked on the successful 2010 state-wide campaign to pass HB921, which extended the preservation of evidence in cases of child abuse. Clay is a founding member of Sin Barreras and a Board of Immigration Appeals Accredited Representative who assists clients with immigration cases.
Sheila Herlihy, Director of Public Affairs. Sheila has worked as the Coordinator of Justice and Charity at the Church of the Incarnation in Charlottesville since 2013. She was born and raised in Ohio, studied abroad in the Dominican Republic, and has traveled throughout the United States and the world. Sheila is a graduate of Wittenberg University with a B.A. in Spanish and Sociology of Religion. A fluent Spanish-speaker, Sheila has worked with immigrants in Philadelphia, Delaware, and now in Charlottesville. Sheila's work is informed by the practice of solidarity, and her aim to build a more inclusive and just community.
Janie Eckman, Secretary. Janie has a B.S. in Psychology and a M.S. in Human Services Administration. She brings experience in family services, community organizing, and justice and charity work to Sin Barreras. Since 1991, she has taught English as a Second Language (ESOL) to immigrants, and since 2004 she has volunteered as a family mentor for refugees through the International Rescue Committee. Janie has been active in IMPACT (Interfaith Movement Promoting Action by Congregations Together) since 2006; she works alongside members of local faith communities to address the systemic causes of injustice, inequality and poverty in the Charlottesville area.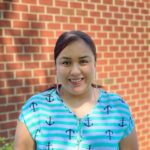 Roció Zamora, Member at Large. Roció is a long-time friend of Sin Barreras and an emerging leader in our community, Rocio is a graduate of our second Latino Leadership Class, a local leader of the Driver's License for All campaign and a fellow with the UVA Equity Center. She's been involved in multiple community projects, and continues to lead efforts to help community members succeed in obtaining their DPC. Her work is also a family affair as we often see her daughters participating in this work.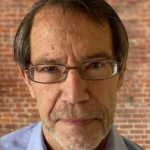 Dan Vogus, Legal Advisor. Dan is an attorney living in Charlottesville, Virginia. He is an Emeritus member of the Virginia State Bar and is a volunteer attorney for the Legal Aid Justice Center Pro Bono Program in Charlottesville. Dan grew up in the Pittsburgh, Pennsylvania area. He has a B.A. form Yale College and a J.D. from the University of Virginia Law School. After law school, Dan was in private in Columbus Ohio for five years. He then returned to Pittsburgh to work in the Law Department of H . J. Heinz Company for 24 years. Dan spent six of those years in London, England as General Counsel for Heinz Europe. After his career at Heinz, Dan did financial consulting for three years. He then returned to the practice of law. Dan and his wife, Sarah, moved to Charlottesville in 2015. Dan met Sin Barreras in 2017 and started volunteering soon after. He is a founding member of Sin Barreras' Advocacy Committee, currently serving as the Chair, and joined the Board in early 2021.