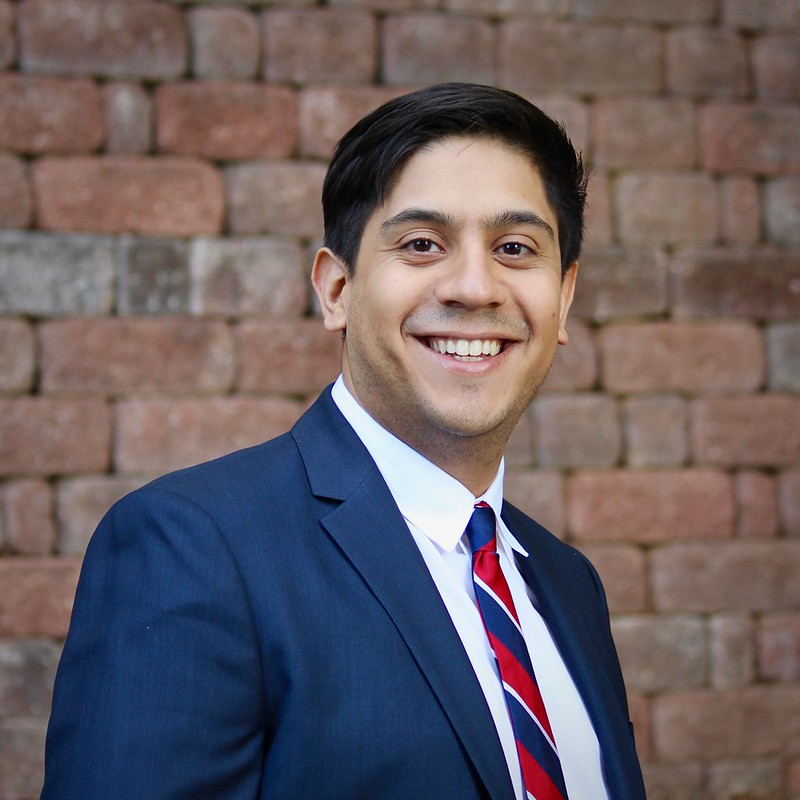 Javier Raudales, Client Services Coordinator.
Javier has lived most of his life in Charlottesville; he holds a B.A. in Foreign Affairs from the University of Virginia and a Master in Public Administration from George Mason University. Javier's passion for civic engagement and volunteer work led to his interest in the nonprofit sector. Javier found in Sin Barreras a place where he can use his privilege, skills, and knowledge to help the immigrant and Spanish-speaking communities with passion, sensitivity, and a commitment to solidarity.
Victoria McCullough, Client Services Operator.
Victoria was born in Venezuela and raised in South Florida. After graduating from the New College of Florida with a B.A. in history and foreign policy, she worked at various non-profits promoting social justice initiatives, and as a field organizer for the Florida Democrats in the 2008 mid-terms. She moved to Virginia in 2019 to pursue new opportunities; since November, she has been honored to serve as the second Client Services Operator for Sin Barreras.
Luz Rodriguez, SCEP Intern.
Luz serves as the Senior Community Employment Program Intern for Sin Barreras; she assists clients and provides administrative support. Luz is a Certified Public Accountant (CPA) and has experience in both the public and private sectors. She worked as a client guide for the first Business Center in the Dominican Republic and later served as the organization's Director. Luz worked for various state entities in the Dominican Republic, including as the organizer of gastronomic and cultural festivals.